This post contains affiliate links to products mentioned. For more information, read my
disclosure policy.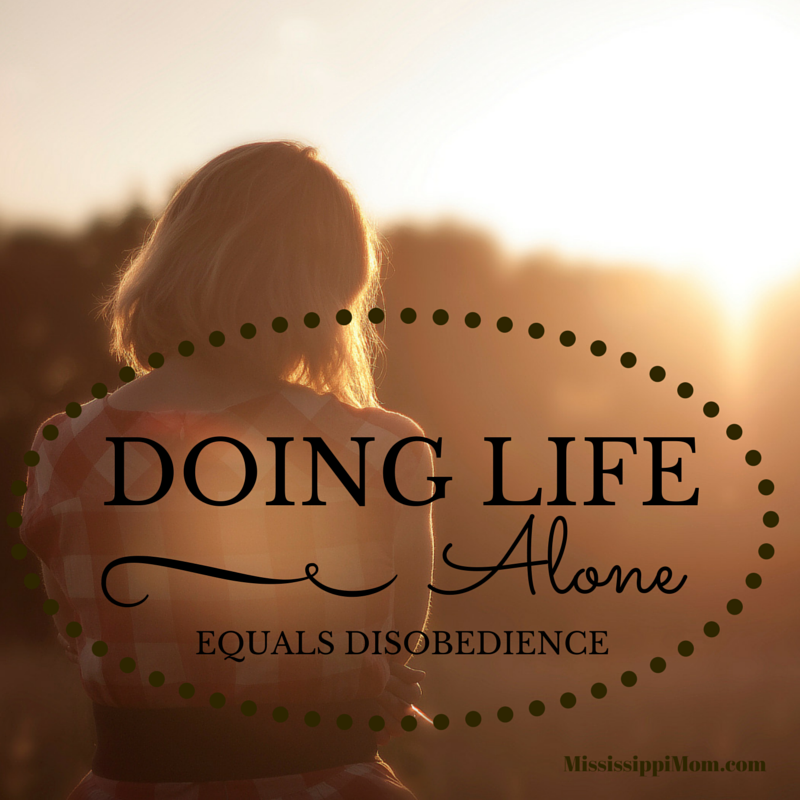 I put the twins down for a nap and sent the older kids to their rooms because I needed to be alone.
ALONE.
I needed to think without interruption and pray and study for teaching a class this Sunday.
And just be by myself.
Tell me you know how I feel.
Moms get very little time to themselves.
Homeschooling moms get even less.
I wanted to write a blog post for a change. (It's been a while if you haven't noticed.)
I wanted to answer emails that are long over due and read blogs I've forgotten the names of.
But I realized that when I finally got to be alone, I felt lonely.
Because I don't just need time by myself.
I need time with friends, too.
I need to talk to this computer keyboard occasionally.  I need to talk to a sympathetic sister even more.
I think this balancing our need just to be with our need to be with others is one of the hardest balancing acts of all.
Because I never know when the naps are going to end before they start….so how can I plan a friendly visit for an ever-changing slot on the daily schedule of this life?
Time by myself can be as spontaneous as sending kids to bed an hour earlier, but scheduling that unusual occurrence with a friend who'll do the same?
We have to MAKE plans.  And, then pray something doesn't change them.
And, often it's been weeks before I realize I haven't seen this friend or that one, and I'm downright desperate for a little encouragement (and a lot of coffee).
And, do you know what that's called?
Disobedience.
Because God's word tell us not to "neglect meeting together."  I don't think it's talking about simply sitting in a pew with people on Sundays.  It's talking about meeting the needs we have by spurring "one another on to love and good deeds."
And do you know what?  Instead of getting busier and busier and spending time in fellowship less and less, Hebrews says do it "all the more as you see the Day approaching."
So, just like I'm planning to pencil in play dates for my kids in the coming months, I going to be planning some time with women who encourage me and challenge me and pray with and for me.  And, I'm going to strive to be the kind of woman who does the same for them.