This post contains affiliate links to products mentioned. For more information, read my
disclosure policy.
If you're like me, you love to create cute, fun treats for your kids and their classmates, but you don't always have the time to do so.  These Easy Pumpkin Patch Brownie Bites solve that problem!
If you're looking for a little something special to send to an autumn party, look no further.  Your kids (and their friends!) will love these little brownies, and no one will have a clue how easy they were to make.  (I love wow factor that's easy to achieve!)
All you need is your favorite brownie recipe, and to be honest, mine came from a boxed mix.  I always add an extra egg to the mix in order to make the brownies more cake-like, which is perfect for these Easy Pumpkin Patch Brownie Bites because they're able to hold up the pumpkin candies with no problem.
How to Make Easy Pumpkin Patch Brownie Bites
Just make your favorite brownies and bake them in a mini-muffin pan.  I love this one by Wilton because it's the perfect size for baking an entire batch at once.  The boxed mix I used made the perfect amount when I carefully scooped them with a small cookie scoop.
Then I just baked the brownie bites according to the package directions.  It doesn't take long at all!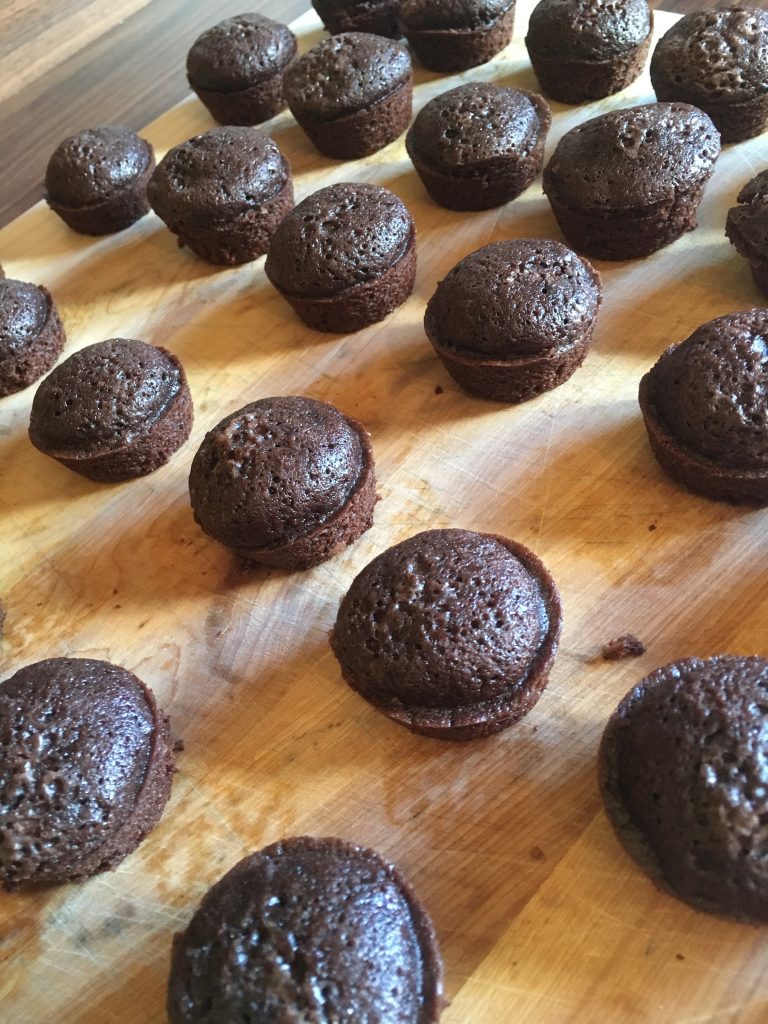 Once the brownies cooled, I used pre-made green Wilton decorator icing and a grass decorator tip to put a little patch of grass on each Easy Pumpkin Patch Brownie Bite then topped each one with a pumpkin candy.
Done and done!
I sent these to school with my kids for a bake sale, but they would also be perfect for a Halloween party or Thanksgiving celebration.
If you're looking for other for other fall flavors, be sure to check these recipes out:
Enjoy!