This post contains affiliate links to products mentioned. For more information, read my
disclosure policy.
Stop for a minute and imagine the scene set in John 11:
A group of grieving people, gathered to give comfort.
Two sisters with broken hearts.
And, Jesus arriving on the scene a little later than they'd hoped.
Martha rushes out to meet him because, even in her grief, she has to do something.  I've always thought she sounded a bit pushy when she said, "Lord, if you had been here, our brother would not have died."  Today, I heard her faith in the words, "But I know that even now God will give you whatever you ask."
She believed Jesus had power over everything, even death.
He told her, "I am the resurrection and the life.  The one who believes in me will live, even though they die, and whoever lives by believing in me will never die."
Then he asked her, "Do you believe this?"
She did, and she saw her brother walk right out of the grave.  Believing that Jesus is the resurrection and the life had immediate, visible results in Martha's life.  She believed then she saw the power of God at work.
It doesn't always happen that way for us, does it?
So, in our lives today, what impact does the resurrection and the life have on us?  How does it change our lives to believe like Martha did?
The Resurrection and the Life Gives Us Hope
I will never forget the day after a friend of mine died.  She had battled long and hard with cancer.  She was so brave, so full of faith, and at the end of it, her healing was heavenly.  I was driving my daughter to school and crying as I did when I heard a song I'd heard a hundred times.  That morning, the words had new meaning, and I was given a picture of my friend I'll never forget as I listened to these words by Mercy Me:
"I'm alive
Even though a part of me has died
You take my heart and breathe it back to life
I'll fall into Your arms open wide
When the hurt and the healer collide"
In my mind's eye, I saw her right where I knew she was:  with Jesus.
1 Thessaloinians 4:13 says, "And now, dear brothers and sisters, we want you to know what will happen to the believers who have died so you will not grieve like those who have no hope."
That morning, I was still grieving, but I had hope.  That hope is the comfort of all who believe, the hope that we will see those we love again one day, the hope that they are healed and happy and in heaven with Christ.
Does that mean we don't grieve?  I don't think so.  I still cried that day and over the days to come.  It's just that we don't grieve "like those who have no hope."  We are comforted in our grief and we no longer fear because….
The Resurrection and the Life Sets Us Free from Fear
My mom is really good at worrying.  Seriously, if it were an Olympic sport, she'd get the gold every single time.  All I have to do is mention airplanes and Africa, and I start getting texts and calls explaining every reason I should not go.  I always want to ask, "What exactly are you afraid of?"
But I don't have to ask because, to tell the truth, we're all afraid of the same thing, aren't we?
Death.
Just seeing the word written there can send a shiver up your spine.
We fear it because we can't control it.  We fear it because it is a doorway into the great unknown, isn't it?  Once I had a conversation with a classroom full of high school seniors about death, and I'll never forget the honest words one said, "I believe I'll go to heaven, but I just don't know what it will be like there."
It's frightening, and if we're not careful, we'll live every day like my mom lives in the months leading up to every single trip I take to Africa:  in fear.
But that isn't what God wants for us.  In fact, Christ shared in our "humanity so that by his death he might break the power of him who holds the power of death – that is, the devil – and free those who all their lives were held in slavery by their fear of death." (Hebrews 12:14-15)
Do you hear that?  Our fear of death enslaves us, but Christ has set us free.  We no longer need to live in fear of death because he overcame it, and "thanks be to God!  He gives us victory through our Lord Jesus Christ." (1 Corinthians 15:57)
The Resurrection and the Life Gives Us Purpose for Living
So, if we're no longer going to live in fear, how then should we live?
Ephesians 5:15 says, "Be very careful, then, how you live – not as unwise but as wise, making the most of every opportunity…"
Every opportunity for what, I wonder?
2 Corinthians 5:18-20 tell us that God "reconciled us to himself through Christ and gave us the ministry of reconciliation:  that God was reconciling the world to himself in Christ, not counting people's sins against them.  And he committed to us the message of reconciliation.l  We are, therefore, Christ's ambassadors, as though God were making his appeal through us."
If we are free because of Christ, we should work to help others find freedom, too.  "Since, then, we know what it is to fear the Lord, we try to persuade others." (2 Corinthians 5:11)
Being free in Christ gives us purpose.  We see others in need of hope, and we have it.  Our purpose becomes pointing them to it, pointing them to Christ.  We see others in fear so we show them how to find freedom from it.
"In your hearts, set apart Christ as Lord.  Always be prepared to give an answer to everyone who asks you the reason for the hope that you have." 1 Peter 3:15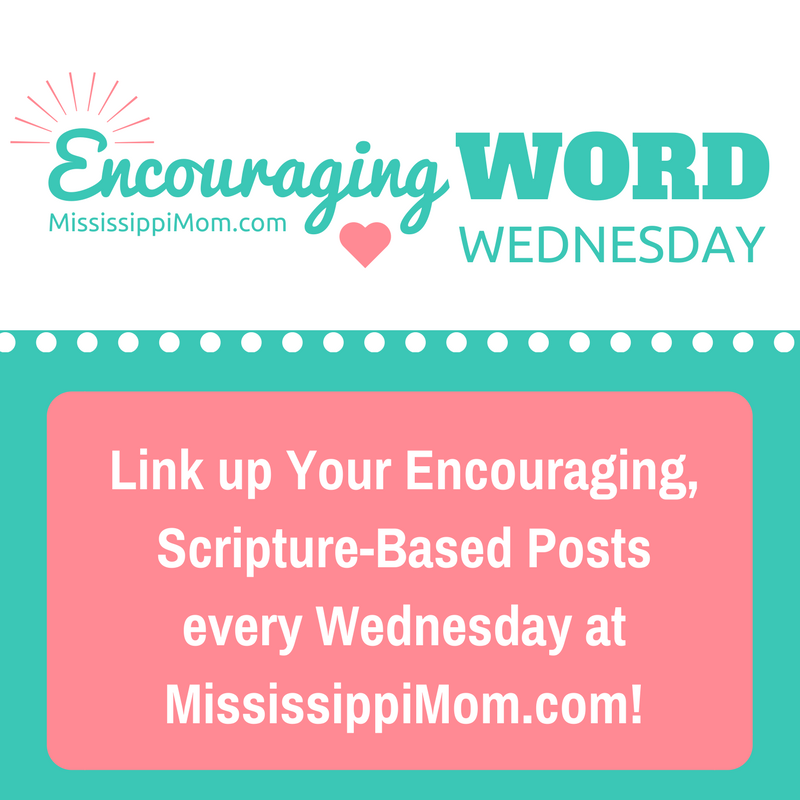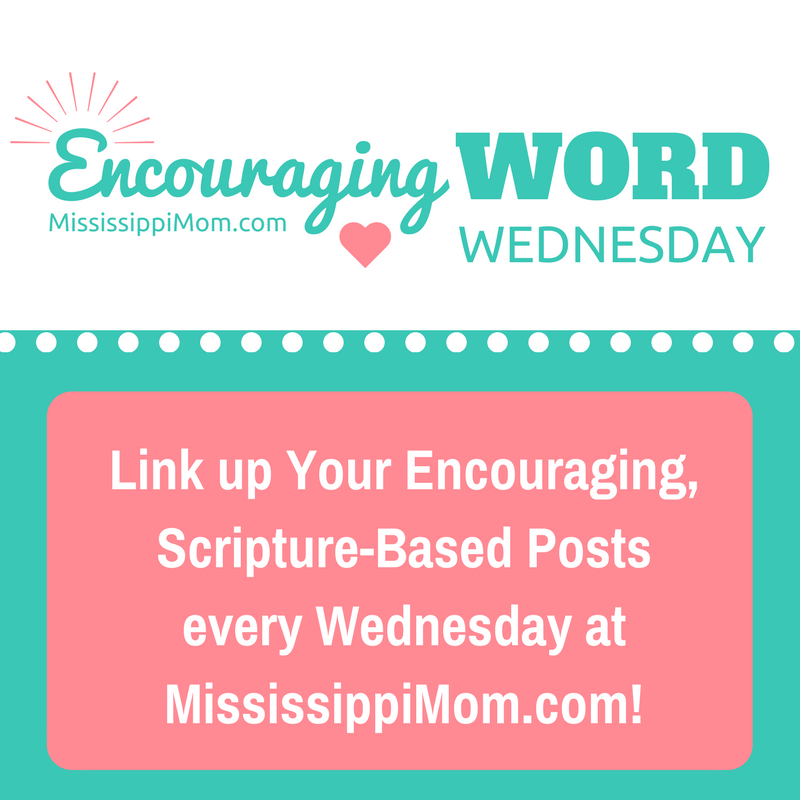 I would love to hear from you about what the Resurrection and the Life means to you.  Leave a comment and share your thoughts.  I'd also love for you to participate in Encouraging Word Wednesday by joining the link up and visiting some of the other links and leaving encouraging comments for others!