This post contains affiliate links to products mentioned. For more information, read my
disclosure policy.
Have you ever waited a really long time at a restaurant?  I mean,  a REALLY long time.  As in, your kids have stopped whining and are actually falling asleep by the time the buzzer goes off and the hostess shows you to a table?  Maybe you missed lunch and passed hungry hours ago so you can hardly wait your turn when the waitress places a basket full of warm bread right in front of you.
Your mood (and those of your children) improves with every bite.  Your hunger headache eases off a bit, and you wonder if you've ever tasted anything better.
Bread.
It's just good stuff, isn't it?  That's bound to be a reason every culture has some version of it.  It's simple and satisfying.
Imagine, if you will, another scene full of hungry people.  Lots of them.   They've wandered far and listened long as Jesus taught.  Night is nearing, and there's nothing much to eat.  So God does what he always has:  he provides.
Jesus took five loaves and two fish and fed the people by the thousands, reminding them of their ancestors long ago, people who were also wandering hungry through a wilderness, and of the way that God provided for them.
The Bread of Life Meets Our Needs
Manna.
Bread sent straight from heaven to meet their daily needs.
Bread sent to sustain their lives and satisfy their hunger.
And just like those ancient ancestors who tried to hold some over, the people on the mountain wanted more.
They followed Jesus as he journeyed, listening as He said, "The bread of God is the bread that comes down from heaven and gives life to the world."
"Always give us this bread," they said.
Jesus  told them, "I am the bread of life.  Whoever comes to me will never go hungry…." (John 6:35)
You see, they were looking to have their bellies filled, but Jesus was looking to fill their lives.
He desires to fill ours, too.
When he said, "I am the bread of life," he was reminding them of manna, bread from heaven that gave life, bread that met their most basic needs.  When we know Jesus is the Bread of Life, we know he will meet our needs because that is what bread does. First, he does so by meeting our most important need:  the need for life.  We find it in Christ.  1 John 5:11-12 says, "God has given us eternal life, and this life is in his Son.  Whoever has the Son has life."
Once we know him, he meets our other needs as well.  In fact, Philippians 4:19 says, "my God will meet all your needs according to the riches of his glory in Christ Jesus."
Did you get that? Don't miss it:  He will meet "all your needs."
You have needs.  I know I do.  We can trust them to the Bread of Life.
The Bread of Life Nourishes Us
Bread meets our need for nourishment, too.  Just as a newborn baby needs nourishment to grow, Christians need to be nourished if our faith is going to flourish.  We have to feed on the Bread of Life.
But what does that mean?
We have to study the Word, which is another name for Christ.  After all, Jesus said, "Man shall not live by bread alone but by every word that comes from the mouth of God." (Matthew 4:4)
To be nourished by the Word, we have to remain in it.  We have to do like the Israelites did in the desert and gather the manna every day.  We can't expect to face today's needs with yesterday's provisions.  That's why Jesus taught us to pray, "Give us this day our daily bread."
The Bread of Life Satisfies Us
Do you ever have a craving?  I mean, a desire for something (like chocolate) that simply can't be filled in any other way?  You might try to eat a carrot instead, and while your stomach might be filled, it simply isn't satisfied.
Our desire for the Bread of Life is like that.  We are all seeking to be satisfied because we all have longings, don't we?  We long for love.  We long for acceptance.  We long for joy.  Peace.  Comfort.
The list goes on and on, but no matter what our longing are, the Bread of Life can satisfy them.
Still, we try to satisfy them so many other ways sometimes.  We throw one thing after another into the bottomless pit of our longings, and nothing fills it up because only the Bread of Life can.
After all, "he satisfies the thirsty and fills the hungry with good things." (Psalm 107:9)
The Bread of Life Sustains Us
I had a friend in Nairobi who would always buy two loaves of the fresh bread at the French bakery when we were out shopping.  One was for her family's dinner; the other was for the ride home.  Nairobi's traffic is notorious.  It can take hours just to get across town, and sometimes you just need something to tide you over, to keep you going, to sustain you in the meanwhile.
The Bread of Life does that for believers.  He sustains us here while we wait for his return.  Because we need his hand to hold us up, to hold us steady, to hold us still.  To keep us "firm to the end" so that we "will be blameless on the day of our Lord Jesus Christ." (1 Corinthians 1:8)
What does it mean to you to know that Jesus is the Bread of Life?   Leave a comment and let me know your thoughts.  I'd love to hear them!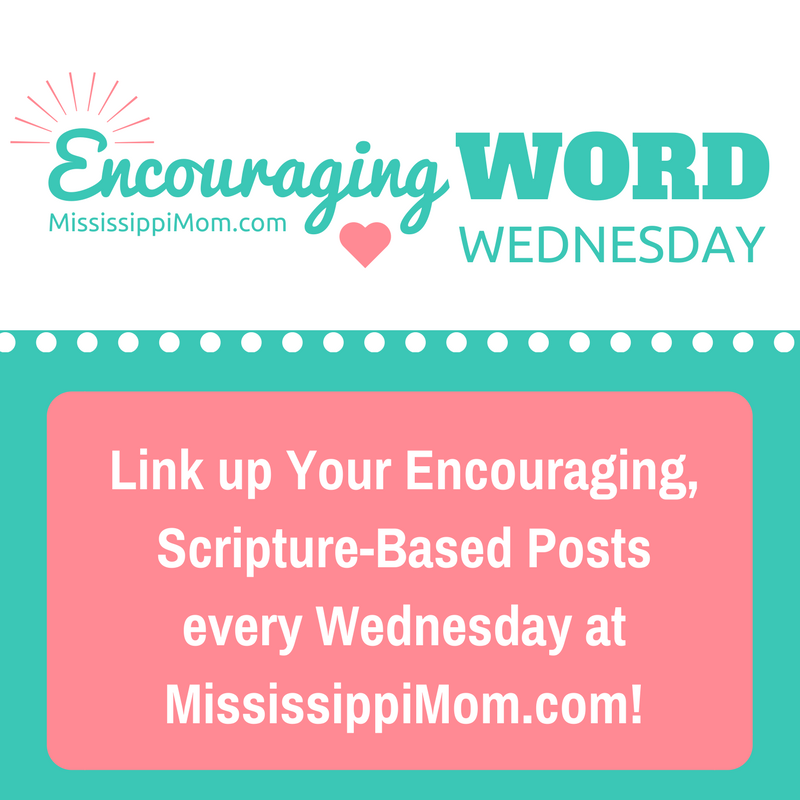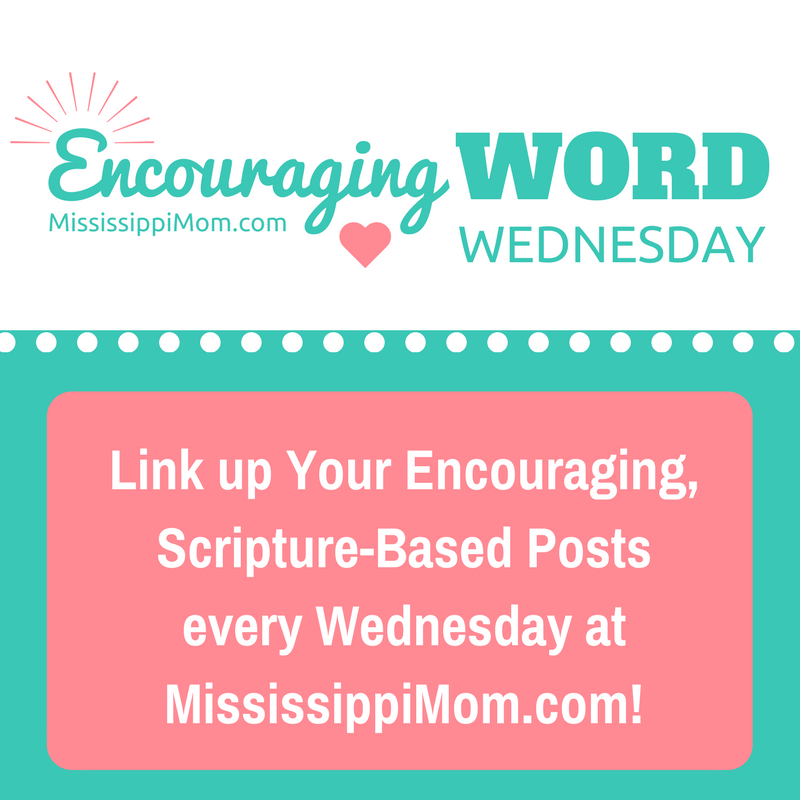 I would also be thrilled if you would leave a link for this week's Encouraging Word Wednesday link up!  You are welcome to link up any of your encouraging, Scripture-based posts.  If you do, please visit at least one other link and leave some comment love!  I look forward to reading your posts this week!