This post contains affiliate links to products mentioned. For more information, read my
disclosure policy.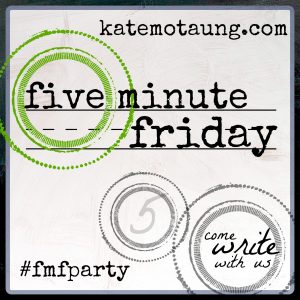 It's Friday, and I'm joining a host of other writers at Kate's to write for five minutes flat. And, if you can imagine five minutes interrupted fifteen times, you can imagine why the writing below is as choppy as my thoughts.  But, here it is anyway:
A sticky hand, stained with orange, reaches up, asking for "More…"
I sit at the table and pass the snacks to a little one who just can't seem to get enough today.
And, I know my hands are reaching, too.
I'm just not always sure for what.
More….
More purpose.
More fruit.
More Jesus.
And, it's unsettling, this feeling of reaching, stretching to see what might be available to an open hand and heart.
Because to receive the things I reach for, above all else, I must be open.
Because I never know what He will give.
But I believe He is always a giver.  And, He gives good gifts.
But, me?  I have to reach, not grasp, for them.  Open hands and heart. Not fists clenched inward, pulling all his gifts in, but arms stretched outward to receive and release them.
Because often to reach the gifts He has in store, I have to reach others.