This post contains affiliate links to products mentioned. For more information, read my
disclosure policy.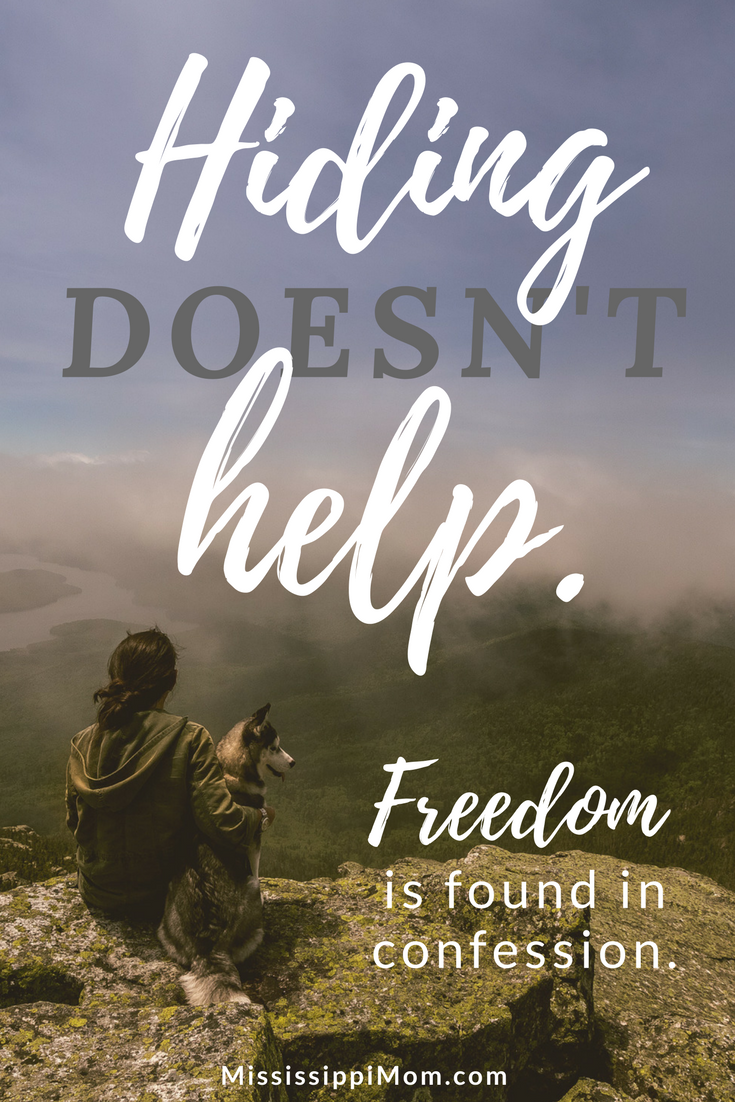 The way God works is often…ok, almost always…completely opposed to the way we humans would do things, isn't it? The complete opposite really.
I mean, think about it.
We think the one who strives to be first will win, but God says, "The first will be last," doesn't he?
We think it is a blessing to be served. Christ came to serve.
We think hiding our sins frees us from them. God says:
Hiding Does Not Help
"Whoever conceals their sins does not prosper, but the one who confesses and renounces them finds mercy." (Proverbs 28:13)
You see, in God's plan, it's the confessing that does the freeing. The renouncing of our sins loosens their reins on us.
It's hard though, isn't it?
Our natural instinct is to cover sin up. It always has been.
When Adam and Eve sinned in the garden, they covered their bodies with fig leaves in hopes of covering their sin.
How did Cain reply when God asked him where his brother was? He lied and said he didn't know when the truth was he knew exactly where he had left Abel lying.
David murdered a man to keep his sin with Bathsheba a secret.
Covering it up is the way we work, but God works differently.
How Does God Work Differently?
He forgives. He doesn't just cover up our sins; he removes them.
His word says, "as far as the east is from the west, so far has he removed our transgressions from us." (Psalm 103:12)
When we confess, when we repent, he takes our sins and does away with them.
When we don't, we hold them close.  We are tied to them, weighted down by them, enslaved instead of set free.
But, "If we confess our sins, he is faithful and just and will forgive us our sins and cleanse us from all unrighteousness." (1 John 1:9)
Confessing our sins sets us free.  We don't have to hide like Adam and Even because we know our God gives mercy.
"Let us then approach God's throne of grace with confidence, so that we may receive mercy and find grace to help us in our time of need." (Hebrews 4:16)
—————————————————————————–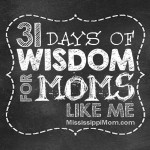 This post is part of a series I wrote called "31 Days of Wisdom for Moms Like Me – A Daily Walk through the Wisdom of Proverbs."  I hope you'll read the rest of the series!  You can find all of the posts listed here.