This post contains affiliate links to products mentioned. For more information, read my
disclosure policy.
My kids love to make crafts, and I love to let them.  However…
Sometimes (especially when the holidays are in full swing) it's hard to find time to get too crafty, you know?
That's why I LOVE quick and easy crafts like this one.
It only requires 4 items, and it's adorable.  Oh, and these Adorable Angels can me made in only 5 minutes flat!  Time is no longer an excuse to keep your kids from crafting!
Here's what you'll need:
I mean, really, how cute is that?  It's a perfect craft to do with a Sunday school class because it really is easy and can be done quickly, but the cute factor is so much higher than the difficulty one.
In fact, one of the reasons, I was thinking of craft ideas is because I kind of volunteered to head up crafts and cookie decorating for our homeschool group this week.  Quick and easy is the only way to go!
Anyway, to show you just how quick and easy, I took photos of each step.  I hope they help, but if you have any questions, please leave a comment!
First, gather your supplies.  You probably have some of them around the house already!
Place one cotton ball in one of the coffee filters.  This is how you will form the angel's head.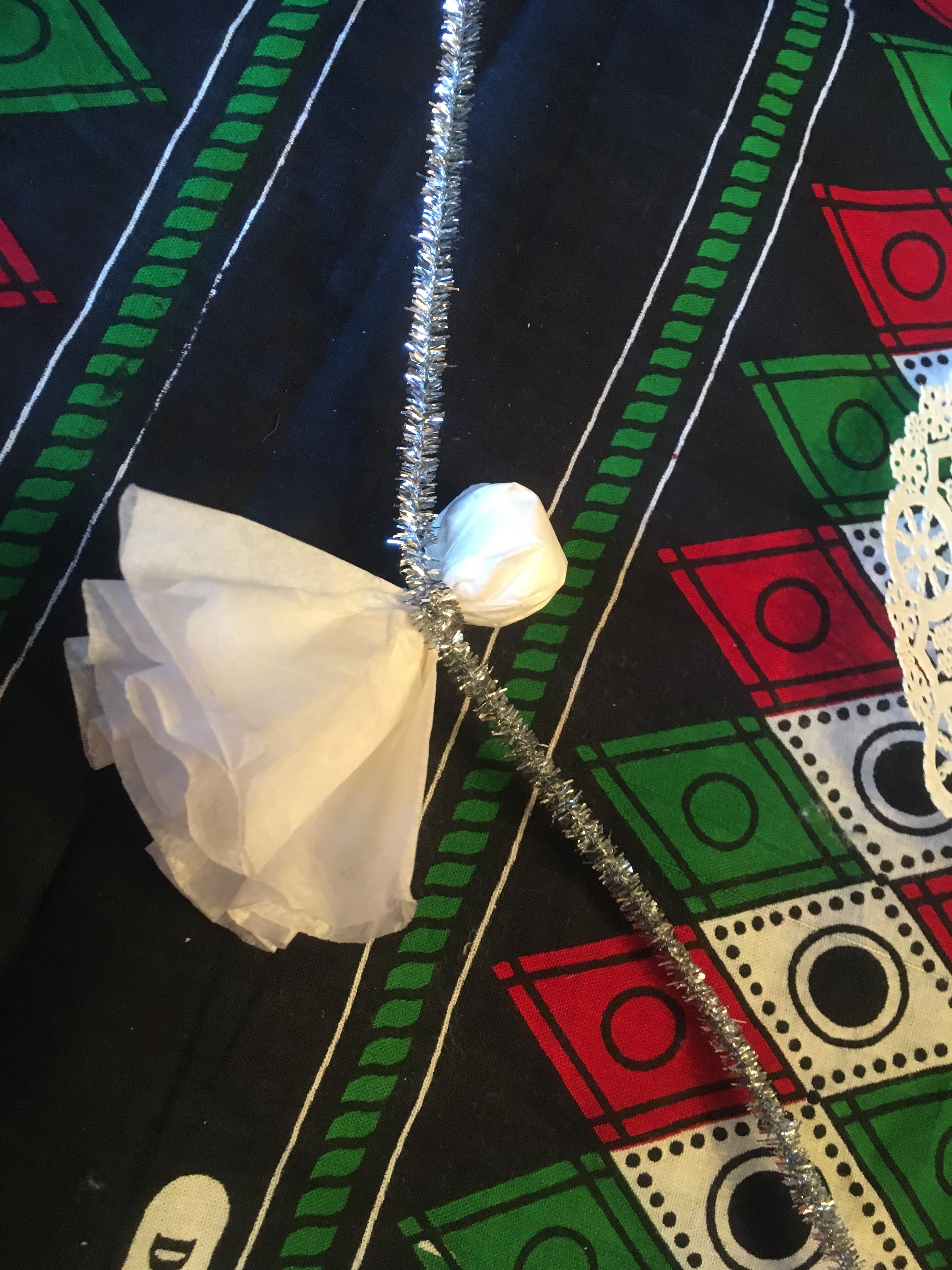 Wrap one of the pipe cleaners around the coffee filter, just below the cotton ball.
Just twist the pipe cleaner together  then…
Take one doily and….
Scrunch it up in the center.  (You'll need to do this gently as the doily can tear a bit easily.)
Place the scrunched up doily in between the two parts of the pipe cleaner and twist to secure it in place.
Form a loop with one end and twist to secure.  This will form the loop for hanging the ornament.
Take the other end of the pipe cleaner and bend the top of it forward to form a little loop, twisting to secure, and forming the angel's halo.

Hang the ornament on your tree and enjoy!

If you like this easy craft idea, please pin the image below and be sure to follow me on Pinterest for other great craft ideas, recipes and more!