This post contains affiliate links to products mentioned. For more information, read my
disclosure policy.
Christmas is the perfect time for candy making, but things like divinity can be a bit tricky, right?  Don't worry, these Easy Praline Pecans don't even require the use of a candy thermometer!
All you have to do is mix a few simple ingredients and bake them until they're crispy.  It doesn't get much easier than that!
Here's what you'll need:
Here's What You Do:
Melt butter in a 13 x 9 baking dish as you preheat your oven to 350.
Separate your eggs or use carton egg whites.
Whisk your egg whites until frothy.
Add sugars, corn syrup and vanilla to egg whites and mix well.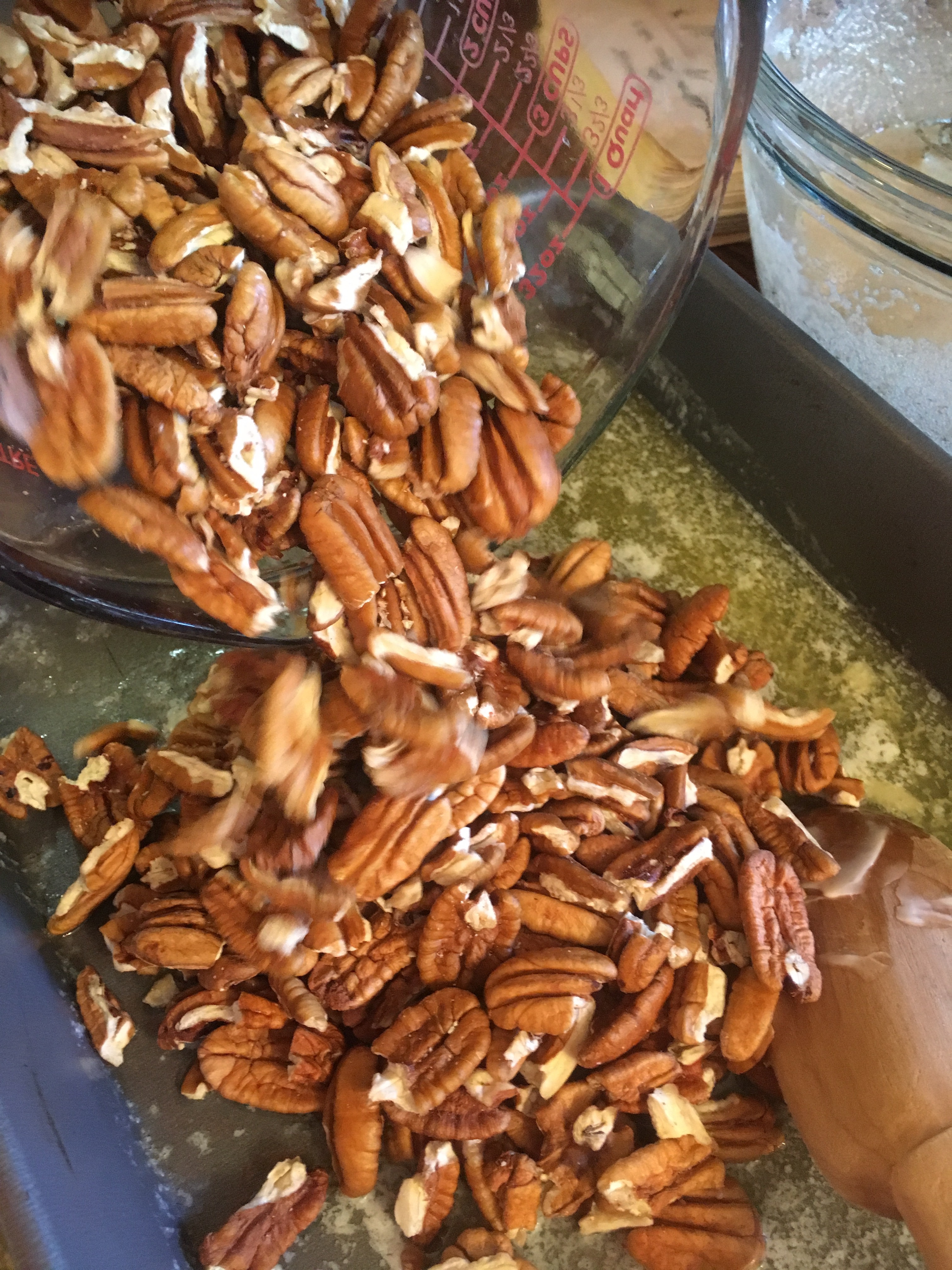 Remove butter from oven and add pecans, stirring to coat well.
Pour egg white mixture over pecans and stir to coat evenly.
Bake at 350 degrees for thirty minutes, stirring every 10 minutes or so.  At the end of 30 minutes, the pecans will resemble pecan pie.  Reduce heat to 300 and bake for 30 more minutes or until mixture is dry and pecans are crispy.
Pour onto wax paper to cool then store in an airtight container.  (They should continue to crisp up and are even better the next day!)
To make a quick and easy teacher's gift, just put pecans in a clear treat bag and tie it with a bow!
Enjoy!