This post contains affiliate links to products mentioned. For more information, read my
disclosure policy.
I hope you'll join us for Encouraging Word Wednesday this week and that this brief look at the life of David and what we can learn from it will encourage your faith today!
Sometimes, I can read entire chapters of the Bible and be struck by only a handful of words.
They stay with me, convicting or comforting, offering wisdom when it's needed.
That's exactly what happened as I read the last few chapters of Nehemiah this week.
Out of all the words I read, these are the ones my mind is full of:
"David the man of God."
He's mentioned that way in Nehemiah 12:24 and again in verse 36.
Nehemiah could have said "King David," but he didn't. He referred to David by the legacy his life had left.
He had been a man of God. David had led his people of his day to worship, and Nehemiah led the people of his day to follow David's example.
He didn't remind them of David's wealth or power but of David's devotion.
Would that people remember us that way!
It makes me wonder what characterizes my life. Is it my family? Or my home? My position or talents? Or is it my faith?
What about yours?
David, though devoted to God, was not perfect. He sinned, seeking his own desires and selfishly claiming them. He sought to cover his sin with deception and even murder.
But, Nehemiah didn't call to mind David's failings but his faith.
Because that was the legacy that lasted.
God's grace covered the grievous things David had done, causing David to love him all the more.
His grace does the same for us.
Like David, we can rejoice that he cleanses us with hyssop and washes us whiter than snow. (Psalm 51:7)
Regardless of our pasts, like David, we can live lives that leave legacies, teaching our children and their children to follow hard after God because he is always good.
We can turn to his work wholeheartedly, as David did as he prepared everything needed for his son to build the temple.
Our jobs don't have to define us. Our positions don't necessarily determine our place in history.
The legacy we leave is determined by the life we lead.
Think of all the heroes of faith mentioned in Hebrews 11.
It's not a list of spotless lives but of real people who had real problems, facing them with real faith.
Let's be like them.
Whatever you face today, face it with faith.
How?
By remembering these simple truths:
God knows you. (Jeremiah 1:5)
He loves you. (Jeremiah 31:3)
God is good. (Psalm 136:1)
And, He is with you. Always. (Matthew 28:20)
I'd love to give you a free printable to help you remember to let faith be your legacy. You don't even have to subscribe to my blog – it's just my way of saying "thanks" for reading along! Just click the image below to download a free PDF.
---
I hope today's brief post has encouraged your heart to have faith. Also, I hope you'll share a link or two with us for Encouraging Word Wednesday!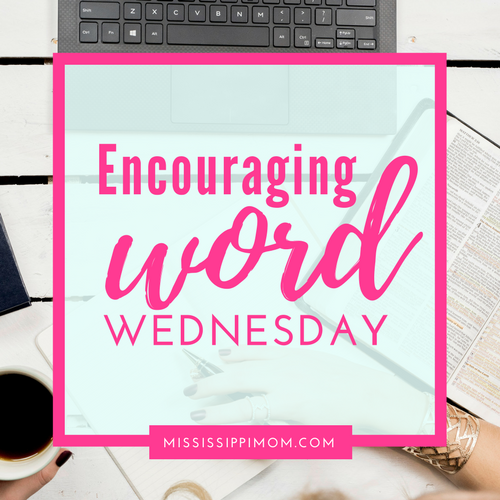 Inlinkz Link Party