This post contains affiliate links to products mentioned. For more information, read my
disclosure policy.
It's been a while since Ginger Caughman, author of Notes from Nana, has written for MississippiMom.com so when she asked if I'd like to share her recipe for Simple Summer Squash, I said, "Of course!" Ginger knows I have a freezer full of squash from last summer and thought my family might like the way she cooks it. She knew I would because it is EASY and quick! I hope you'll like it, too!
Summer in Mississippi yields lots of wonderful healthy vegetables! One of  our favorites and SO EASY TO PREPARE: Yellow Squash!
How to Make Simple Summer Squash
Choose small to medium size squash.
Wash, cut off ends, and lightly scrape (as needed) then slice.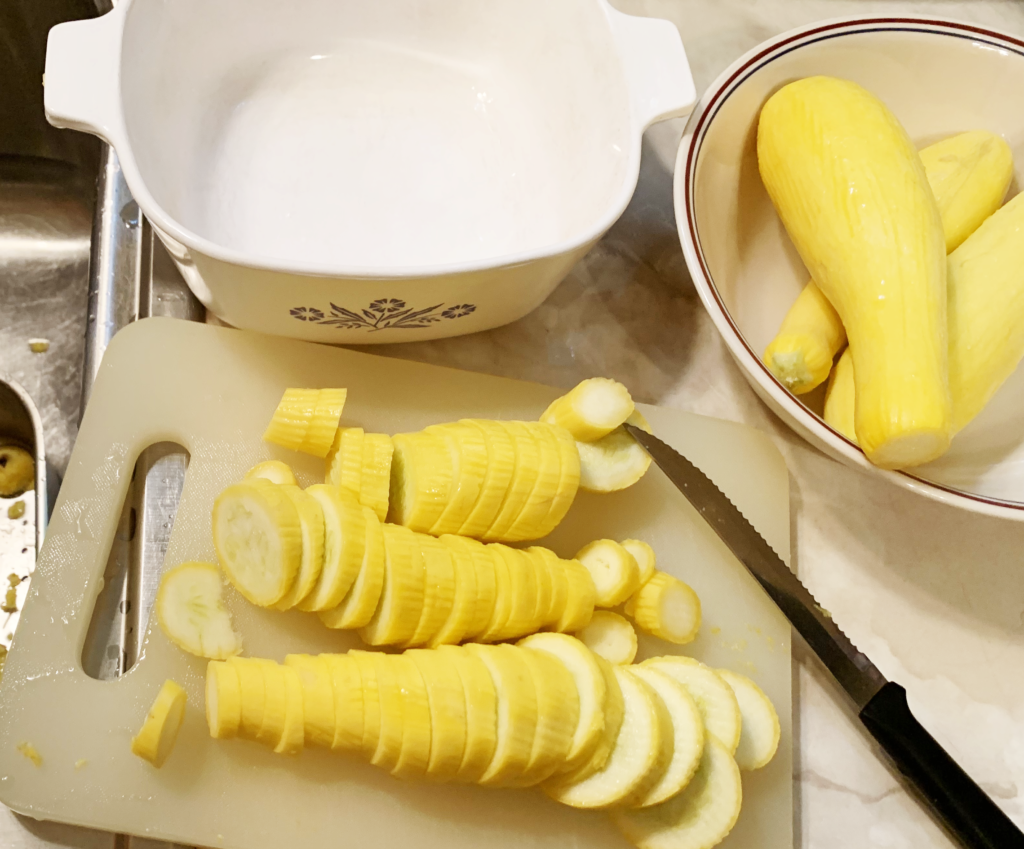 Place in Microwavable dish.  Add 1/2 to 3/4 cup of water. Dot with slices of butter.
Add spices (your choice). I sprinkle Coarse Black Pepper. Last year we ate so much squash I experimented  and added GROUND CINNAMON! We liked it so thats part of "my recipe" now.
Cover and place in microwave. Cook for 20 minutes at Power Level 6 then 10 more minutes at Full Power.
Delicious!
Then PawPaw likes to make Cornbread in the small black iron skillet my grandfather gave us when we married 59-years ago! (I still can't believe it as I typed the number)!
Add sliced fresh 🍅 TOMATOES  and ENJOY!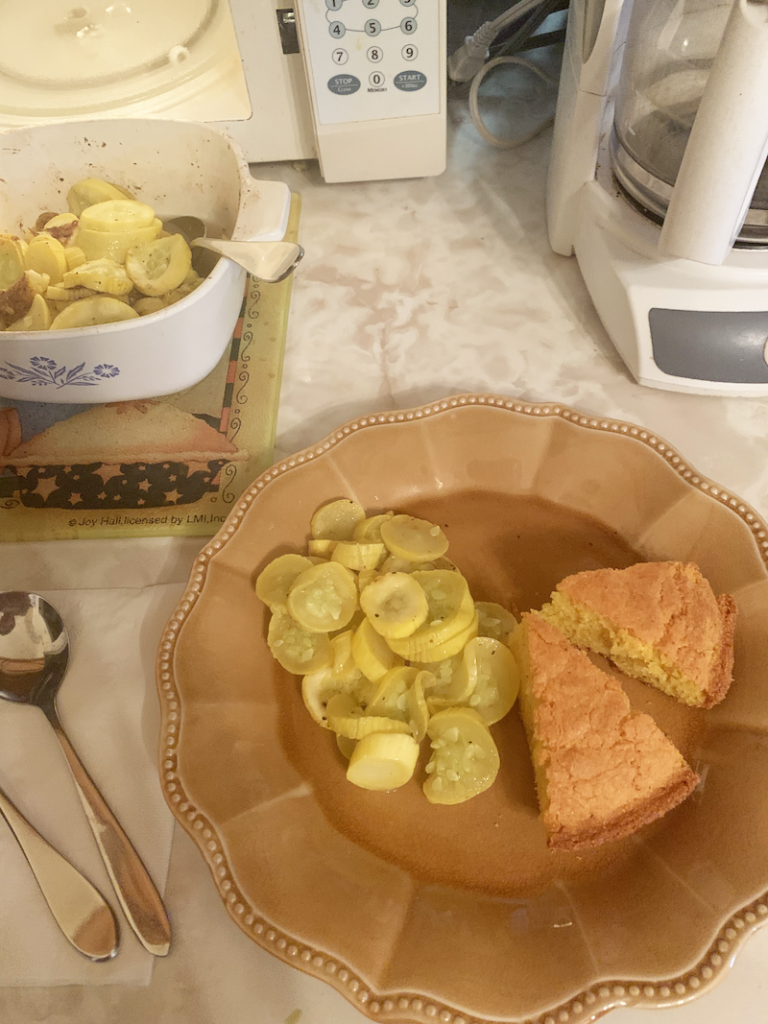 * NOTES ABOUT WATER and COOKING TIME:
Depending on the size of your container and your preferences (We don't like mushy)! As you add water, if you see it, pour some out!
Regarding cooking time, taste after first 20 minutes; you may prefer longer cooking OR IF squash is larger or more mature!
If you try this Simple Summer Squash recipe, I'd love to hear how it works for you, and if you'd like some more simple recipes to keep cooking to a minimum in the summer heat or use your fresh veggies, try these: