This post contains affiliate links to products mentioned. For more information, read my
disclosure policy.
The need to please.  We all feel it.  The question is:  Who is the One Worth Pleasing?
The need to please.  Some of us feel it more than others, but I think everyone has someone or something they're trying to please.
Their friends.
Their family.
The mirror.
Their mentors.
The scale.
Their school.
Coaches. Teachers. Bosses. Boyfriends.
There's no end to the list of who or what we'll try to please so I want you to know something.
The only one worth pleasing is the one who makes you perfect.
Any of the things or the people in our lives might strengthen us or challenge us, but they can't CHANGE us.
They'll try sometimes.  And, we can get so wrapped up in the pleasing that we just put on.
Attitudes.  Outfits.  Interests.
We show what they want to see and hide what they don't.
But who we are on the inside?  It's still the same, whether they see it or not.
But HE….
perceives your thoughts from afar
created your inmost being
knows your words before you speak them
You cannot hide from him.
And, you don't have to.
Because even when you fall short of all the things he created you to be, he looks on you with love, and he sees what you are in Him.
PERFECT.
There is no striving that can strengthen you enough.
There is no practice that can make you perfect.
But He can.  He has.
"For by one sacrifice he has made PERFECT FOREVER those who are being made holy."  (Hebrews 10:14)
The thing about seeking to please someone or something else is that their standards are always changing.  His don't.  The standard is Christ.  The standard is perfection.
And, he made it possible.
———————————————–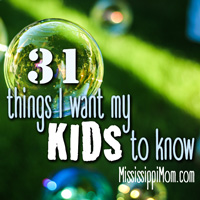 Join me this moth for 31 Things I Want My Kids to Know, a 31-day series that's part of the Write 31 Days Challenge.
Also, check out last year's series, 31 Days of Wisdom for Moms Like Me.