This post contains affiliate links to products mentioned. For more information, read my
disclosure policy.
If you've ever stood staring at the shelves of a craft room just minutes before you're supposed to teach a Sunday school class, this easy scrap paper turkey craft is for you! 
It was born of absolutely necessity last Sunday when I had been out of town for my grandmother's funeral and my husband was home with a sick kid.  I was not prepared, but when I spotted the box of scrap paper in the supply room, inspiration hit!
Now, I know that in today's world of Pinterest-perfect parties and crafts that look like they came straight from the die-cutting machine, these little turkeys might seem a bit messy, but I think they're adorable because they have personality.  Each child put his or her own special touches, and they really enjoyed creating unique turkeys to take home.  A few of the girls in the class went all out and only stopped decorating their turkeys when I told them it was time to go.
The kids enjoyed expressing themselves, and this collage turkey gave them a perfect opportunity to do so.
If you have some scrap paper lying around, let your kids make a turkey this week.  It's easy to do and doesn't really create much mess, which is really helpful when you're trying to get the house ready for holiday guests!
To Make This Quick & Easy Scrap Paper Turkey Thanksgiving Craft
First, gather your supplies.  You'll need:
scrap paper (or fabric!)
glue (we used glue sticks)
construction paper for background
brown construction paper for turkey body
markers or crayons for embellishing
google eyes if you would rather use them.
I began by cutting the brown paper into (roughly) the shape of bowling pins then I poured some scrap paper on the table.
The kids put glue in a semi-circle over the area of the paper they wanted to put the turkey's "feathers" and began gluing them down.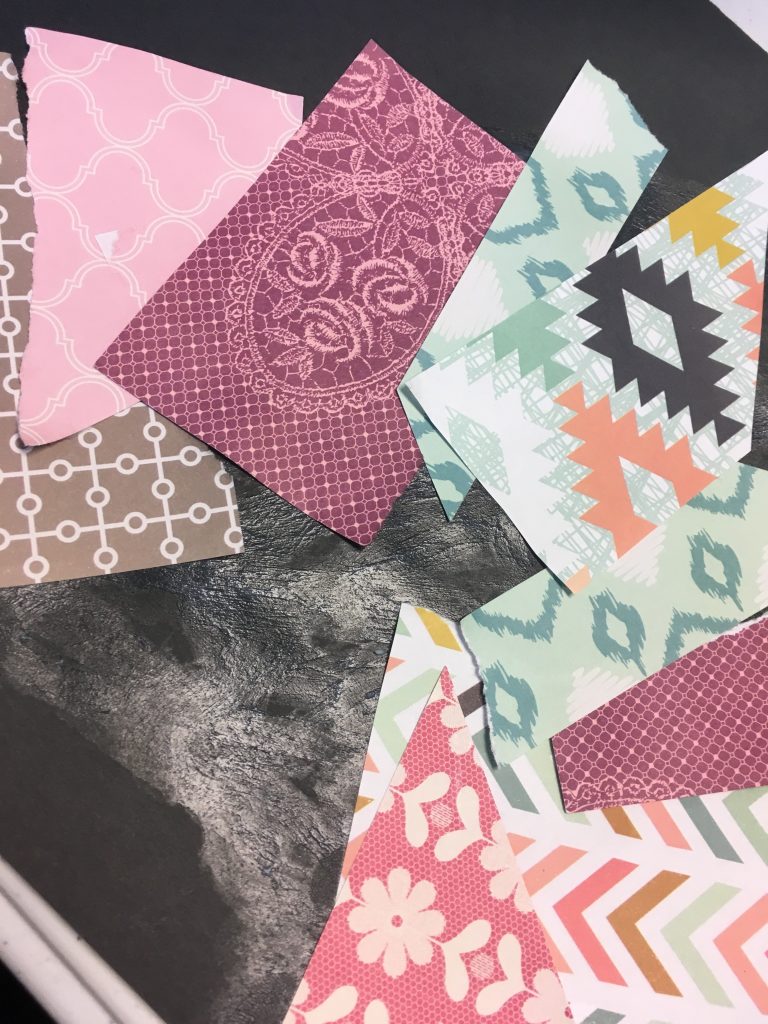 They added feathers until they were satisfied.  I like the look of several layers of feathers.  They do not have to be glued down all the way to the end, leaving the edges able to curl out a bit, adding depth and dimension.
When you have enough "feathers," glue the turkey's body to the front.
Now, embellish with eyes, a beak and a wattle.
(I love that face!)
Let the kids' imaginations go wild, and their turkeys will be unique and full of personality.
This slideshow requires JavaScript.
There's nothing like the pride a child has in work that really is her own!  They enjoy creating the project, as well as showing it off!
That's what we made ourselves this week!  What about you?  I'd love to see your latest recipes or craft projects.  Leave a link or two below!