This post contains affiliate links to products mentioned. For more information, read my
disclosure policy.
Encouraging Word Wednesday began as a commitment to blog more about Jesus this year.  I've so enjoyed reading the posts that other bloggers have shared each week.  It's been a true blessing to get to know some of you better this year.  It's one of the things I was going to blog about during 30 Days of Thanksgiving, but if you didn't notice, I didn't make it even halfway through the month.  After my grandmother's funeral, my kids came down with the flu!  We spent Thanksgiving keeping fevers down and kids comfortable as best we could, and to be honest, I was just too tired to type.
But I was thankful nonetheless.  The flu was much milder than it could have been, and I really appreciated all of your prayers for my family as we celebrated the life of my grandmother.
This week, I've been trying to get our home back in order and decorated for the holidays and our homeschool back on track!  I realized that I need to be reminded of my purpose right now.  As a mom, as a blogger, as a homeschool teacher.
I need to stop and focus on what matters, on what lasts.
I need to focus on Christ.
Focusing on Jesus is fitting this time of year, I guess.
This week's Encouraging Word Wednesday post is simply a reminder for you to do the same.  I thought I'd share with you some posts from the archives that might help you slow down and savor the most important part of the season – our Savior.
After all, he left heaven and came to earth so we could finally have true fellowship with him.  That's what Christmas is really about, right?  The fact that the God who made the world came to live here upon it.
"The Word became flesh and made his dwelling among us." (John 1:14)
Ponder that this Christmas.  These 5 posts might help:
And, if you're looking for a daily devotional for yourself and/or your family, be sure to check out 25 Daily Christmas Devotions for the Month of December!  You can also purchase the full month-long devotional guide on Amazon.  Each day includes suggestions for worshiping as a family and as an individual.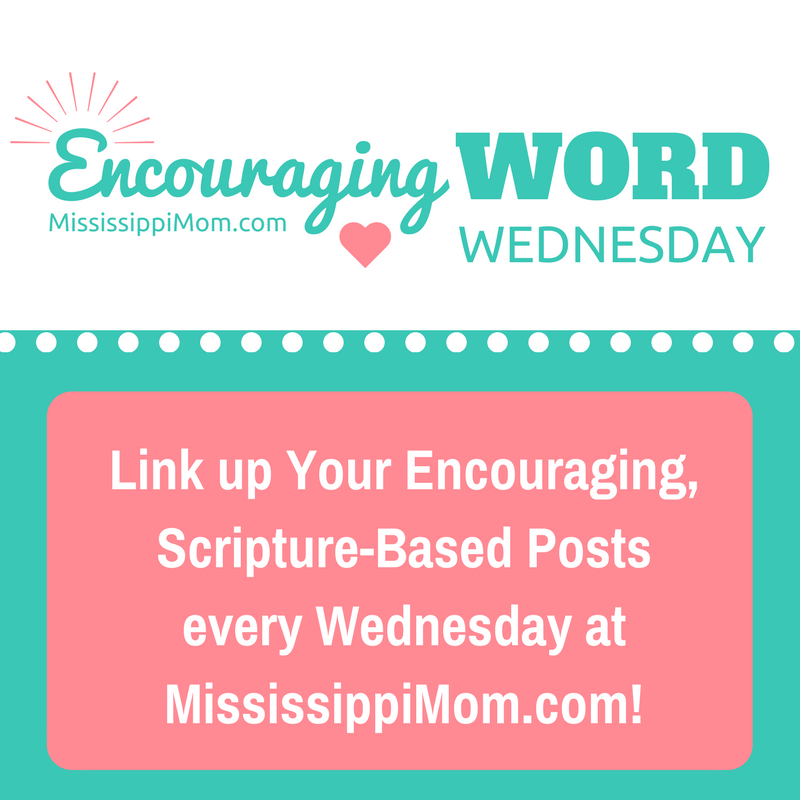 Please, take a moment and add a link or two for Encouraging Word Wednesday this week!  I look forward to reading your posts!