This post contains affiliate links to products mentioned. For more information, read my
disclosure policy.
These Lemon Poppyseed Muffins are perfect for breakfast or brunch. They're tangy and sweet, and the recipe is easy to make!
I love lemons.  I mean, really, how many times can you brighten a day or freshen a kitchen simply by cutting open a piece of fruit?  Lemons will do it every time.
They look like sunshine, too, so there's that.
One of our favorite desserts is Streusel-Topped Lemon Shortbread Bars, which tells you they are good because we are chocolate-loving people here.
These muffins are at the top of our favorite list, too.
I had to take photos fast because my kids did a disappearing act on the last batch I made.
Good thing these Lemon Poppyseed Muffins are so easy to make!
So how do you do it? And what do you need?  Read on to find out!
What You Need to Make Lemon Poppyseed Muffins
1 3/4

 

cups

 

all-purpose

1 3/4

 

cups

 

all-purpose flour

1/2

 

cup

 

sugar

Zest of two lemons

2

 

teaspoons

 

baking powder

1/4

 

teaspoon

 

salt

1

 

egg, beaten

3/4

 

cup

 

milk

1/4

 

cup

 

vegetable oil

2

 

cups

 

powdered sugar (more if needed)

Juice of one lemon

1

 

tablespoon

 

milk (more if needed)

What You Do to Make Lemon Poppyseed Muffins
Combine flour, sugar, lemon zest, baking powder and salt with a wire whisk.
Combine milk, egg and oil and add to mixture, stirring only until combined.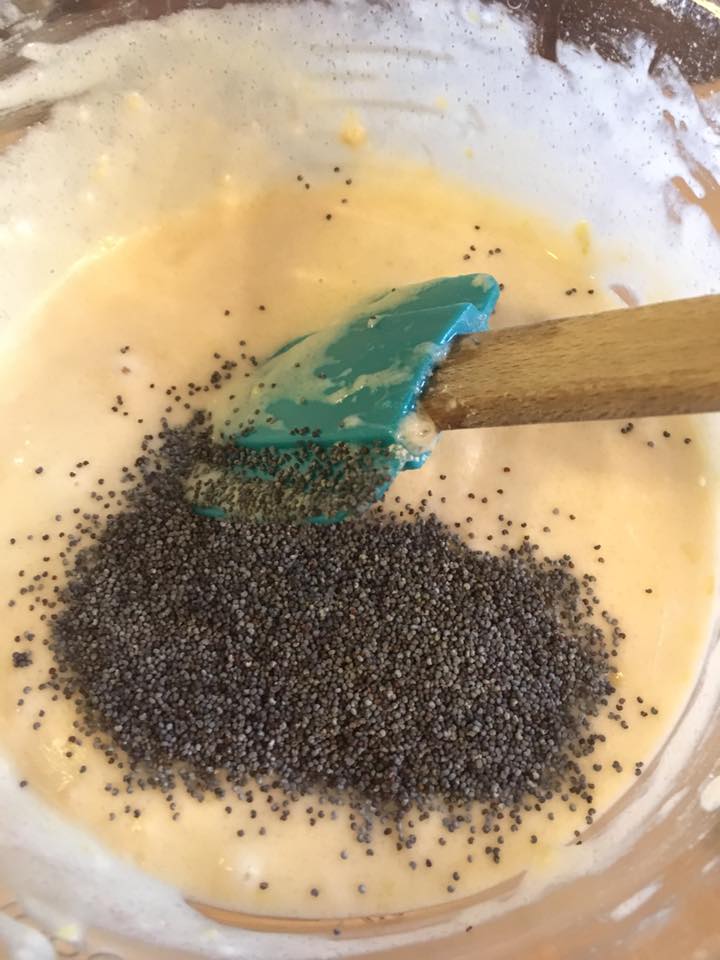 Fold in poppyseeds.
Distribute evenly among 12 muffin cups and bake at 400 for 18-20 minutes.
Remove from oven and cool on wire wrack.
Combine powdered sugar and lemon juice. Thin with milk to drizzling consistency.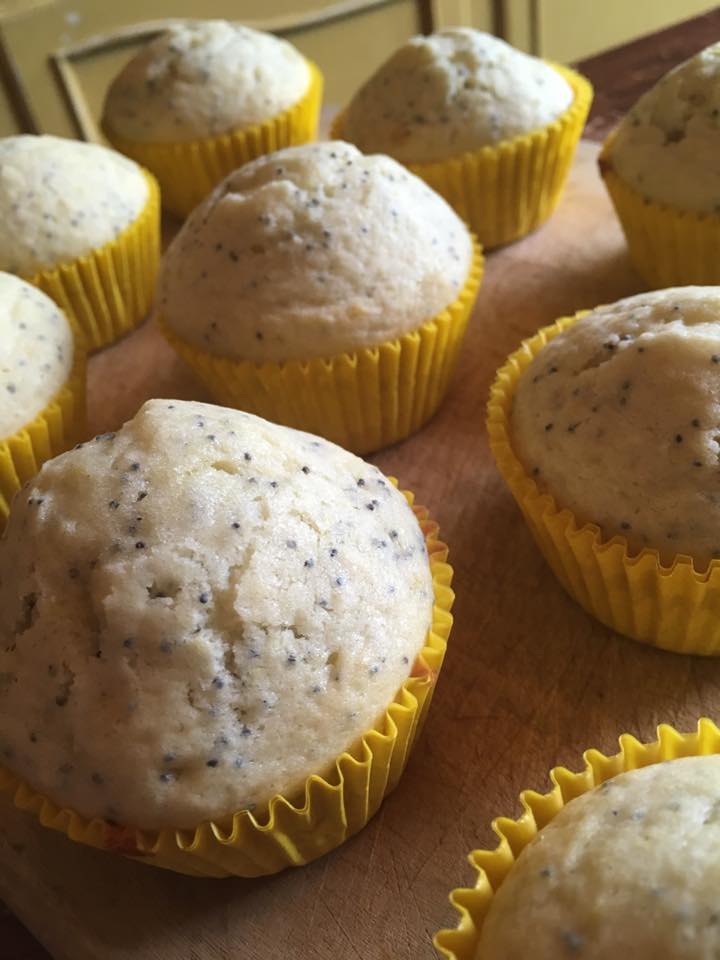 Drizzle glaze over cooled muffins.
Enjoy!