This post contains affiliate links to products mentioned. For more information, read my
disclosure policy.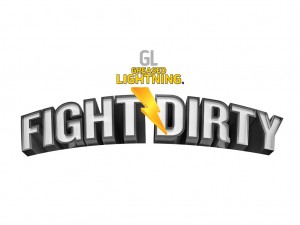 Okay, when I received an email asking me if I wanted to be part of the Greased Lightening Strike Force, I had to respond and admit I'd never tried the product.  I'd seen it in the supermarket with all the other cleaners, but I had never bought it.  To be honest, I seldom try new products.  In fact, I often go to the cleaner aisle, get dizzy then go home and use vinegar and water.  There are just so many choices, and I never can decide which product is the one I need.  It always reminds me of the first time I went in Wal-Mart after living in Kenya for two years.  I've never felt so overwhelmed by toilet paper.  There was just so much of it!  I left the store empty-handed and in tears.  That happens to me in the cleaner aisle on a pretty regular basis.
So, when I received samples of Greased Lightening and information that claimed this one product could help me clean out the clutter under my kitchen sink because it was the only one I'd ever need, I had to give it a try.  Not just a "wipe down the counters" test…a true test of the cleaning power it provided:
I cleaned my KitchenAid mixer.
You see, there has been a spot on it for YEARS.  I don't know what dried on it, but every single effort I've made to remove it has failed.  Miserably.
Until now.  Greased Lightening cleaned it right up…and I barely had to scrub!
My Kitchen-Aid looks as good as new, and with all the baking I've been doing lately, that's saying a lot.
I was so excited that I decided to join the Strike Force of bloggers who'll be bringing you information about the product and great deals so that you can "Fight Dirty" to keep your house clean!
This month, in our area, there's a great opportunity for you to try Greased Lightening for yourself.  You can use this coupon to buy one and get one free! 
Disclaimer:  I wrote this post as part of the Greased Lightening Strike Force, meaning I received product samples to try and review.  The opinions are all mine.